"By far the best dentist I have ever been to. I came in with a lot of issues: cavities, wisdom teeth, border line gum disease & they had all the updated tools to get me fixed up. I use to hate/dread going to the dentist, but my hygienist Jeannie made me comfortable & helped me get my gums back to the best place they have been in my adult life. I'm moving across the country next month & one of the worst parts is going to be having to find a new dentist that takes care of me as well as Sierra Smiles did. Highly recommend this place to everyone!"
"What a wonderful dental organization! They truly have the best, most personable, kind hygienists and modern technologies to make your experience painless, quick, and always professional. Highly recommend!"
"What an amazing dental experience I had at Sierra Smiles! The doctors are amazing. The staff is wonderful and the office is beautiful. I would recommend Sierra Smiles to anyone who is ready to make a change. You will be happy you did!!"
Dr. Bocchi is passionate about dentistry and the effect it can have on your whole-body health. This is where complete health dentistry comes to life! He believes in optimizing growth and development for kids and adults to improve breathing, prevent chronic health issues, and make the smiles of his patients' dreams. Because he believes that you always need to continue learning in order to provide the best care for patients, he has traveled the country to learn the latest dental technologies, including the CEREC machine that completes porcelain crowns and veneers in a single visit. 
He and his wife, Jen, have two children, Keira and Kipton; he enjoys spending time with his family, traveling, photography, fishing, hiking, biking, snowboarding, and the many other outdoor activities available in Northern Nevada.
Best Dentist—Reno News and Review
Best Cosmetic Dentist—Reno Magazine
Top 20 Professionals Under 40—Reno Journal
Ask the Doctor—Channel 2 News
Pro-bono Dental—Channel 4 News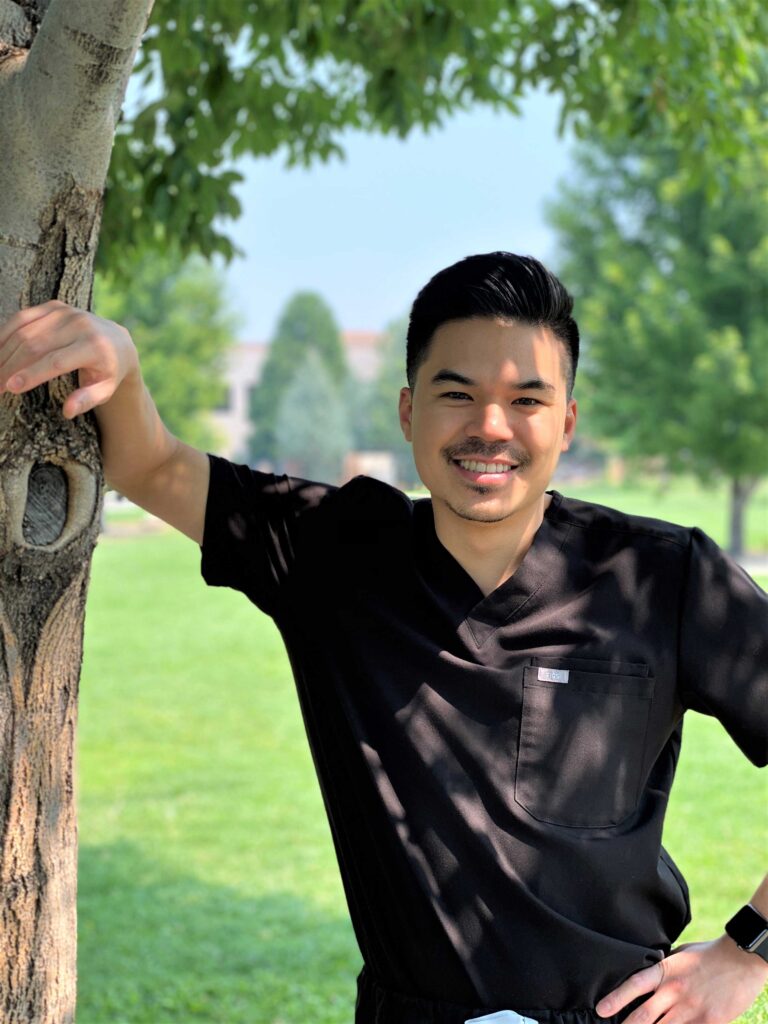 Dr. Vong is a friendly, caring, and detail-oriented dentist. His main priority is to treat every patient like a family member. He likes to get to know each patient and provide them with the best treatment possible by striving to make them happy with their dental experience.
Dr. Vong was born and raised in Reno, NV. He received a BS from UNR and attended dental school at UNLV, where he also received an Affiliate Associate Fellowship in implant dentistry.
When he isn't practicing dentistry, you can find Dr. Vong snowboarding, playing basketball, fishing, and trying new restaurants. He loves to spend time with his friends and family by enjoying all that the great outdoors in Reno and Lake Tahoe have to offer.
Dr. McShosh prides himself on exceptional patient care and optimal oral health and complete health services. He believes that each patient presents with unique needs, and through compassion and the use of modern technology and innovation techniques, he seeks to offer the best possible care for this patient and community. 
Dr. McShosh is originally from Michigan, earning both his undergraduate and doctoral degrees from University of Michigan, Ann Arbor. Dr. McShosh has a passion for volunteering, working at clinics for the uninsured and underserved, participating in Mission of Mercy, a mission to the Dominican Republic, and Give Kids a Smile. He also loves the sport of hockey, and has played or coached since he was 8 years old. He looks forward to coaching and developing the sport in Nevada, especially with the new ice arena in Reno. 
Dr. McShosh is excited to be a part of the Lake Tahoe community and is eager to provide the very best dental and complete health treatment possible for his patients in a gentle and caring manner.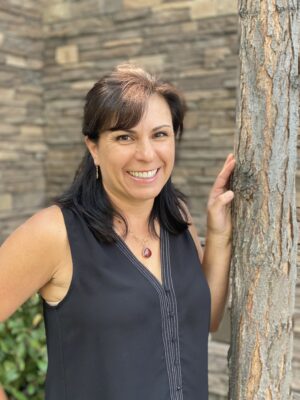 Dr. Mariangela Verano, DDS
Dr. Mariangela Verano and her family moved to the Reno area in 2019 bringing 24 years of exceptional dental experience from her San Francisco Bay Area practice.
Receiving her Bachelor of Science from the University of California, Los Angeles, she attended dental school at the University of California, San Francisco where she received her Doctor of Dental Surgery degree and also continued her training at UCSF by completing an Advanced Education in and General Dentistry (AEGD) residency.
As a consummate educator, Dr. Verano advises her patients in complete health dentistry, the oral systemic connection, and airway health. Her passion to provide optimal care has led her to become a Breathe Institute Ambassador and she started the Northern Nevada Breathe Collaboration group— bringing like-minded practitioners together to address all conditions related to sleep disordered breathing and overall health.
Dr. Verano focuses on precision diagnosis and comprehensive treatment planning in snoring, obstructive sleep apnea, breathing disorders, and improving nasal breathing.
As a highly trained practitioner, Dr. Verano has gained extensive knowledge and experience during her career. She truly cares about each patient and strives to provide quality care with a gentle touch. Her passion for dentistry is seen every day in her attention to detail and steadfast work ethic.
In her spare time, Dr. Verano enjoys golfing, skiing, traveling, and spending time with family and friends.
Registered Dental Hygienists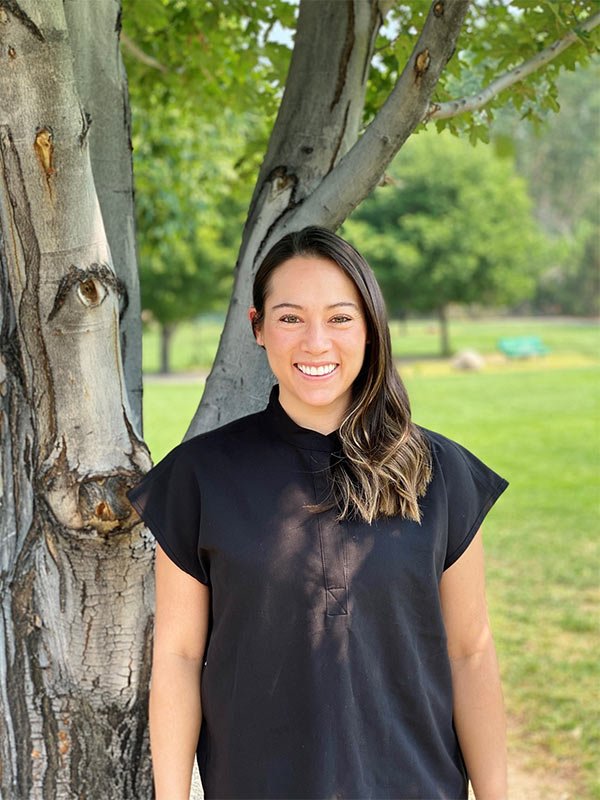 Hannah was born and raised in Reno, NV. She earned an associate degree from Western Nevada College while playing collegiate soccer, then a bachelor's degree in hospitality management at UNLV. After college, she moved back to Reno and eventually decided to go back to school, first for dental assisting and then for hygiene at TMCC. She has been a hygienist since 2015.
Hannah loves traveling, adventuring, hiking, and spending time with her family.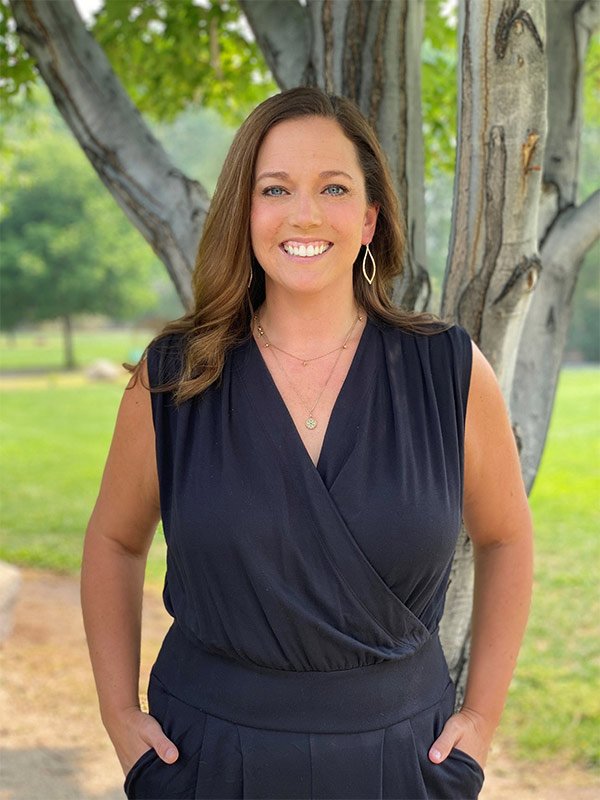 Katie was born and raised in Reno, and is the youngest of four siblings—everyone in her family still lives in the area and within fifteen minutes of each other. She worked hard to get into, and graduate from, one of the top dental hygiene programs in the United States. She became a member of The American Dental Hygienists' Association and continues to contribute to the growth of the profession.
Currently, Katie's family consists of one adorable yellow Labrador named Lola.
Megan was born and raised in small-town Nevada, and always knew she wanted to be a dental hygienist. She received her Associate of Dental Hygiene degree from College of Southern Nevada. She is the youngest in her family, and loves to spend time with them—especially her adorable niece. (She gets her spunk from Megan!) When she's not in the office, she loves to do woodworking, crafting, sewing, and painting.
She also enjoys getting outside to spend time in beautiful Nevada and spending time with her dog, Mia.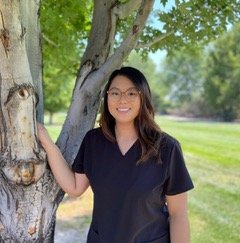 Jayna was born in California but home means Nevada for her. College first began at UNR until she found the passion to pursue a fulfilling career in the field of dentistry. She later graduated from TMCC's first bachelor's program for dental hygiene.
In her spare time, Jayna loves hanging out with her family, shopping, and cuddling with her cute cat.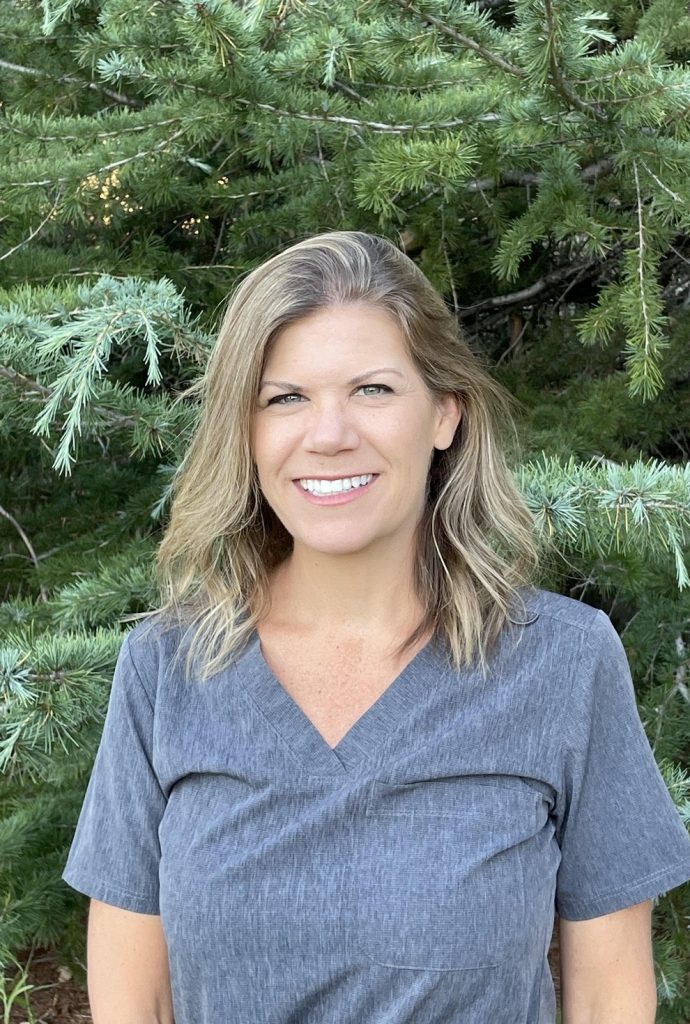 With 23+ years of experience in the dental field and 17 of it as a hygienist for an airway and TMJ practice, Niki is ecstatic to continue her airway journey at Sierra Smiles. With thousands of continuous education hours in the past four years and a genuine desire to help Northern Nevadans with their complete health, Niki sees the mouth as a window to the body. She wholeheartedly practices by trying to help "spot the smoke before the flame erupts" and is avid to help those who are already there.
Niki is passionate about continuing her education for herself and for her patients, but even more importantly, she wants to demonstrate to her 2 boys a good work ethic. Outside of the office, they love to ski, boat, camp, bike, and hike and dream to visit every National Park in the US.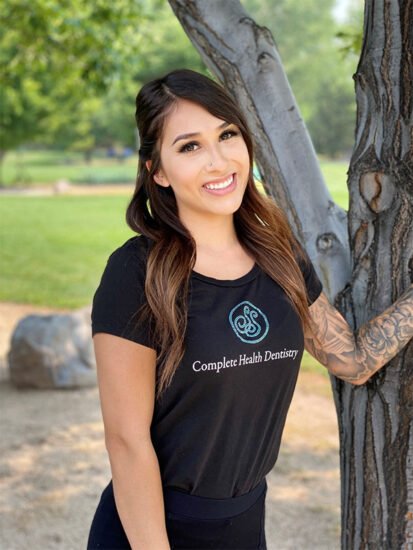 Hi my name is Crystal. I was born and raised in Reno NV. I have been an assistant with Sierra smiles since 2017 and I love being a part of such an amazing team that is dedicated to providing our patients and community with Complete Health Dentistry. I love educating patients on the importance of a healthy mouth and making people feel happy to be a part of our dental family. Outside of the office I enjoy spending my personal time with friends and family, going to music festivals, working out and keeping a healthy/fun lifestyle. You can always catch me with a smile and positive attitude.
When she's not at the office, she enjoys staying active with her friends and family.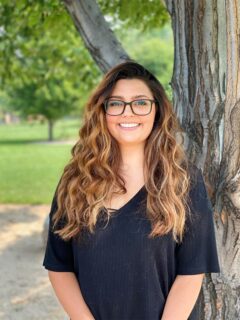 Elysia grew up in Washington state and Reno. She loves being a dental assistant and hopes to help her patients feel less anxiety when going to the dentist. She and her husband just celebrated their first wedding anniversary and have four fur babies and a pet turkey.
In her spare time, Elysia likes to read and spend time with her family.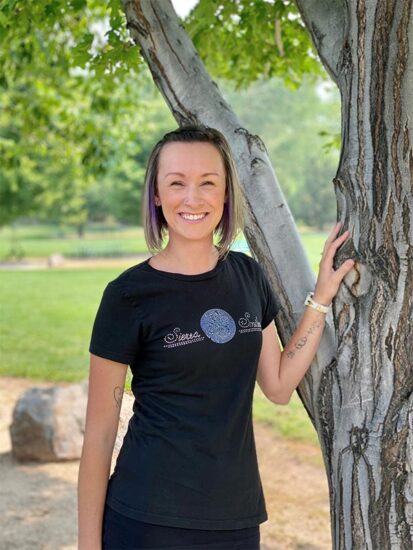 Kayla was born in Reno and grew up in Bridgeport, CA. She graduated from the RMCC dental assistant program in 2009 and has worked at Sierra Smiles ever since. Kayla loves to be part of a team that changes people's lives daily by caring for their teeth and overall health.
Kayla and her husband have 3 kids and 3 dogs. She is also an advocate for people with Down's Syndrome.
Patrick has been in the dental field for over 10 years and enjoys seeing how changing a patient's smile can also change their life. He believes knowledge is power and always makes sure to take advantage of continuing education courses to keep his skills up-to-date.
In his free time, he enjoys being with his family, fishing, and cooking.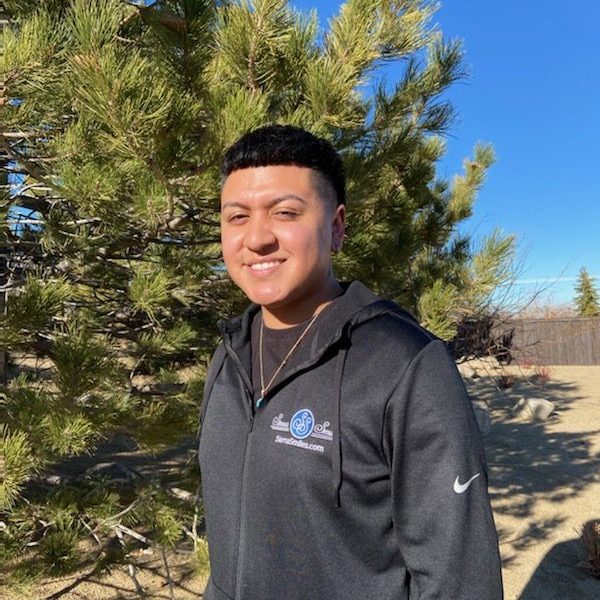 Bryan was born and raised in Reno. He loves working at Sierra Smiles and being a part of an amazing team. He's looking forward to the continued growth and learning opportunities at Sierra Smiles. He loves the bond he has with his coworkers as well his patients. He takes pride in ensuring that everyone is taken care of and pleased with the care they've received.
In his free time, Bryan enjoys spending time with his family & friends. He is also a big fan of sneakers. Life is short and sweet, but it's better with amazing teeth.
Director of Fulfillment for all three practice
 Stephanie was born and raised in the CA East Bay. She has held many positions within the dental practice over her 15+ years of working in the dental field but has a passion for mentoring others to reach their goals. She says serving her teammates and patients is the best way she can positively influence the world of dentistry. 
In her free time, Stephanie likes to spend quality time with her young son and husband. Exploring beautiful Nevada has become a favorite family activity for them all. 
Lead Complete Health Coach/Team Education and Development
Trista loves working with Sierra Smiles' patients and team on a daily basis. She has a BS in Elementary Education from Arizona State University and an MS in administration from the University of Phoenix. She was an elementary teacher for 21 years (teaching K-2), and loves utilizing her teaching skills in the dental field with adults and providing ongoing learning and coaching.
In her free time, Trista enjoys spending time with her family. She enjoys traveling, boating, hiking, camping, reading and being out in nature.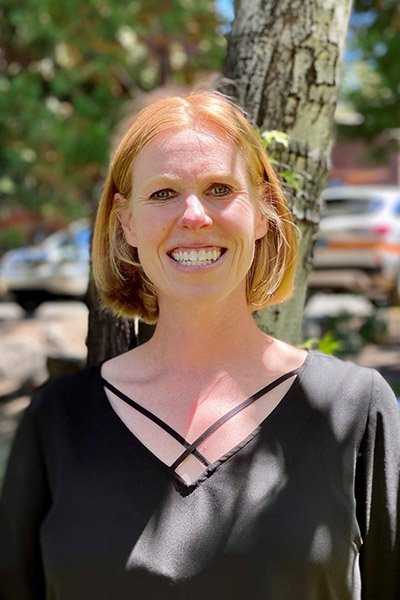 Operations and HR Manager
Tara was born and raised in Longview, WA. Before joining the dental field, she spent 11 years working in professional baseball between the Oakland Athletics and Reno Aces. She has the pleasure to work with all three Sierra Smiles' offices and looks forward to growing and transforming lives through Complete Health Dentistry.
She and her husband, Alex, have two sons. She is an avid fan of sports and enjoys running, golfing, skiing, yard work, and travel.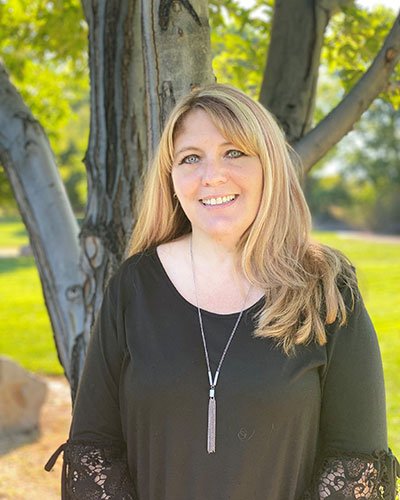 Michelle has been in dental for almost 20 years and works as the billing manager for the billing team that covers all 3 of the Sierra Smiles practices. She loves how all of the Sierra Smiles team members go above and beyond to make sure that everyone from the patients to other team members have the best experience.
When not at the office, she enjoys spending time with her husband, Ken, and spending time with their blended family of 3 children and two grandchildren
Becki is excited to be a part of the Sierra Smiles team while she learns more about the dental field. She worked in a preschool for ten years and although she loved taking care of the children, she decided it was time to do something new. Now she enjoys taking care of people in a new way by working with patients at Sierra Smiles.
Becki enjoys spending time with her family and being outdoors, especially at the lake where she loves to paddleboard and camp.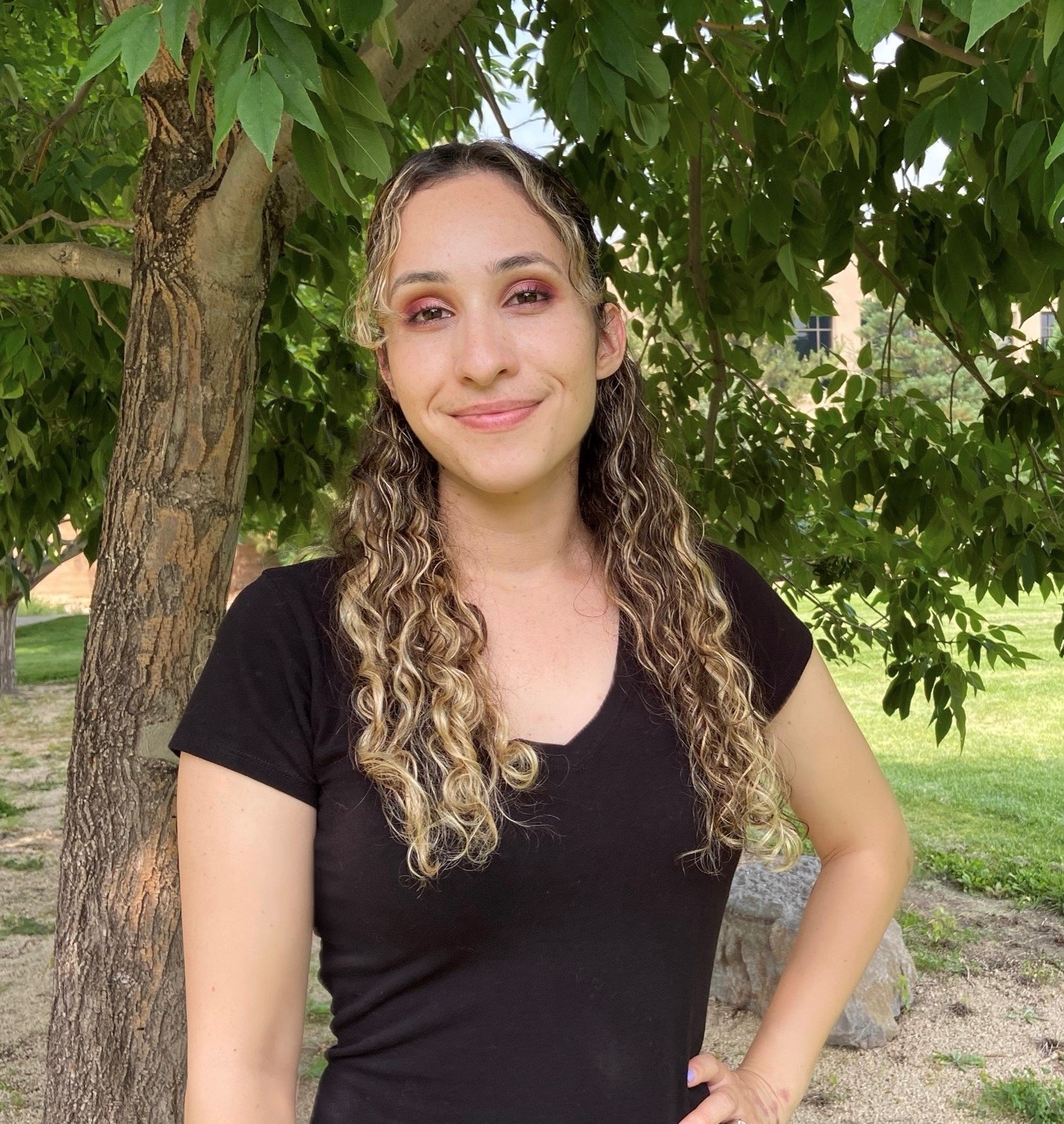 Ileana was born and raised in Reno and has a BS in elementary education (she taught elementary school five years). Now at Sierra Smiles, she loves the opportunity to help make a difference in people's lives by educating them about complete health. She enjoys seeing happy patients walk out of the office every day.
Ileana enjoys spending time with her family and friends and going to concerts, the lake, and traveling. She and her husband own two dogs and a hermit crab.
Vicki's family has been in Reno for seven generations, and family is very important to her. She says the best job she's ever had is here at Sierra Smiles. She enjoys the fun, challenging work, and laughing with the great people in the office.
She loves her nine great nieces and nephews and taking road trips to go fishing and camping.