"I was really nervous about finding a new dentist but the staff at Sierra Smiles welcomed me in like family. Everyone has treated me with kindness and respect every time. I'm actually looking forward to my next appointment! Thanks 🙏🏻"
"This was my first time at Sierra Smiles and every person I saw was extremely nice and made me feel welcome. They explained everything they were doing, each step. I was impressed with their latest technologies and their approach to overall health in addition to the health of my teeth."
"I just love everything about Sierra Smiles! I started going to them after my prior dentist couldn't get me in for a problem I was having. Am I glad I tried them out! Their technology is more up to date than I've ever experienced before. Everyone in the office is so friendly, and strange as it may seem, because I am in and out of town so often with my crazy schedule, I love their reminder texts. I really like both of the dentists who have worked on me. They were both really gentle. I'm just totally pleased!"
Dr. Bocchi is passionate about dentistry and the effect it can have on your whole-body health. This is where complete health dentistry comes to life! He believes in optimizing growth and development for kids and adults to improve breathing, prevent chronic health issues, and make the smiles of his patients' dreams. Because he believes that you always need to continue learning in order to provide the best care for patients, he has traveled the country to learn the latest dental technologies, including the CEREC machine that completes porcelain crowns and veneers in a single visit. 
He and his wife, Jen, have two children–Keira and Kipton. He enjoys spending time with his family, traveling, photography, fishing, hiking, biking, snowboarding, and the many other outdoor activities available in Northern Nevada.
Best Dentist—Reno News and Review
Best Cosmetic Dentist—Reno Magazine
Top 20 Professionals Under 40—Reno Journal
Ask the Doctor—Channel 2 News
Pro-bono Dental—Channel 4 News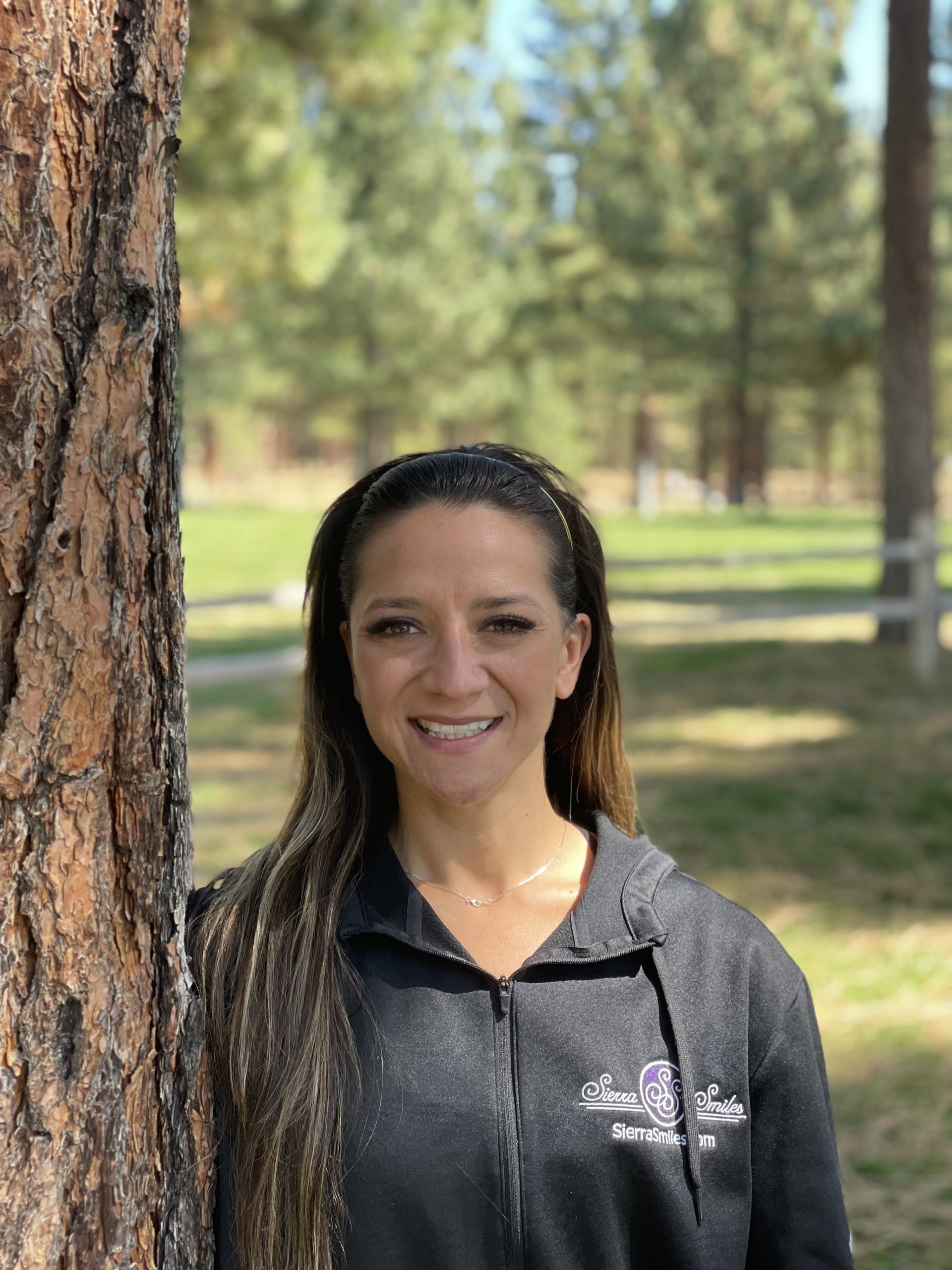 Dr. Quidwai is passionate about dentistry because it allows her to team with individuals to help them be the best version of themselves. She believes everyone deserves a pain-free mouth and to have confidence in their smile. She loves to meet new people and strives to make patients feel heard and at ease in the dental chair. Her goal is to merge her compassion, knowledge, and cutting edge dental technologies to provide the highest quality care and dentistry. She believes oral health is a key component to systemic health and mental health, and is excited to be part of Sierra Smile's complete health dentistry team in Lake Tahoe.
Originally from Spokane, Washington, Dr. Quidwai received both her undergraduate and dental degrees from University of Washington in Seattle. She has a passion for working with underserved populations, and has participated in dental humanitarian programs in Haiti, Jamaica, rural Montana mobile vans, inner-city Seattle homeless shelters, and long-term care facilities.
When not in the office, Dr. Quidwai can be found out on the trails in Tahoe, mountain biking, skiing, or hiking with family, friends, and her two yellow Labrador retrievers.
Registered Dental Hygienists
Lancette graduated from the University of South Dakota in 1995 and would love to help you reach your goals for a healthy smile that lasts a lifetime! In addition to her work at Sierra Smiles, Lancette is also a dental hygiene professional coach, a continuing education speaker for dentists and dental hygienists (including developing a continuing education company), the past president of the Nevada Dental Hygienists Association, and was a member of the board of directors for the American Dental Hygienists Association.
Lancette believes strongly in the power of prevention, the importance of complete health dentistry and that all communities should have access to affordable dental care–that's why she also owns a mobile dentistry practice and has given over 10,000 COVID vaccines.
It's no wonder she's been awarded the Nevada Dental Hygienist of the Year and the national Denobi award!
When she is not talking about teeth, she loves to spend time outdoors with her husband, two children, parents, and her siblings.
Odalys was born and raised in South Lake Tahoe, CA. She received her certification in dental assisting from the National School of Dental Assisting in Carson City, NV. She says the best part of Sierra Smiles is the work culture and she is glad to be a part of the team.
In her free time, Odalys like to spend quality time with her friends and family. She also enjoys exploring the outdoors with her dog Uzi.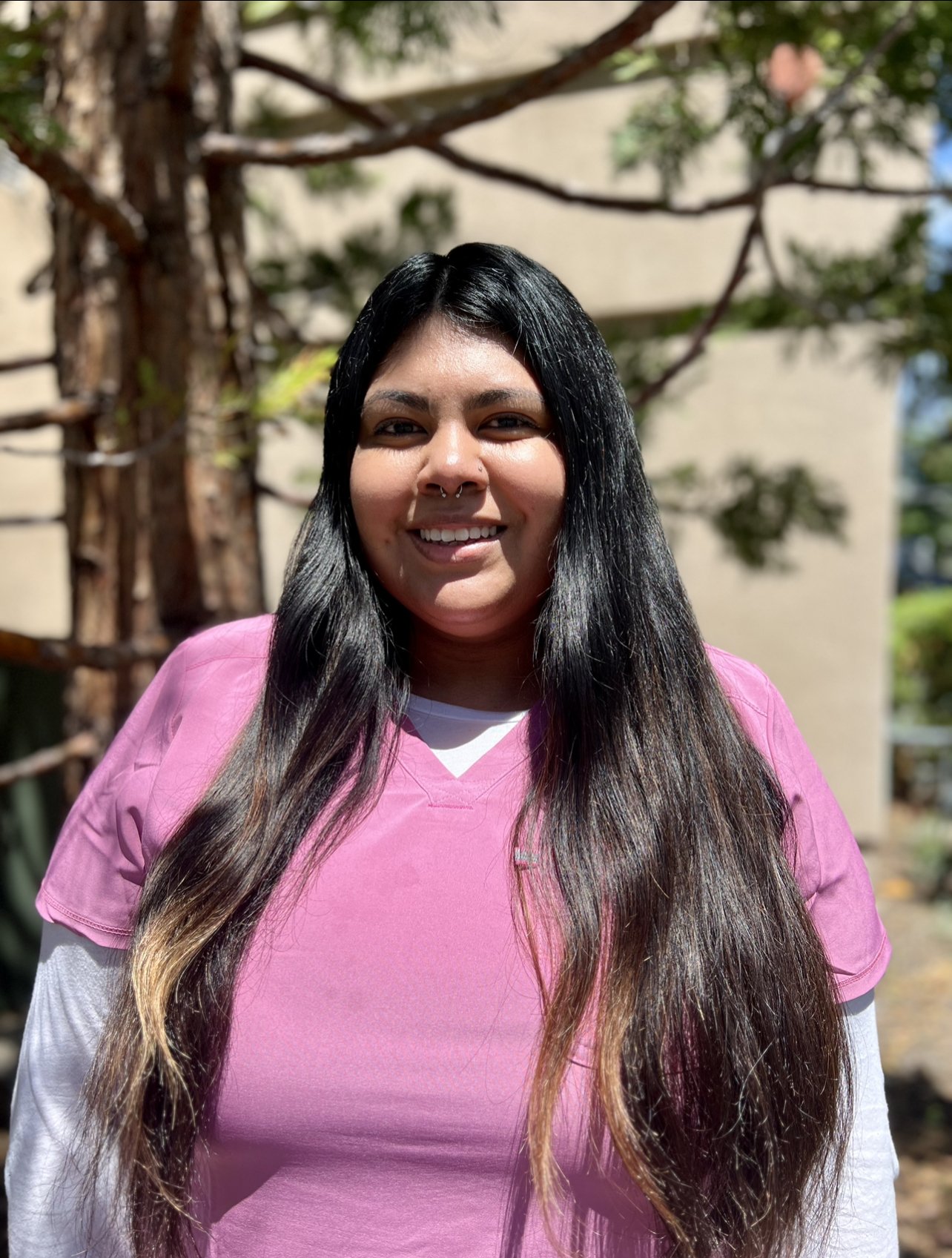 Assistant and Recare Coordinator
Viviana graduated in dental assisting at LTCC in 2019. She has been working at Sierra Smiles as a sterilization tech since 2019 and recently moved to the front office. 
In her free time she enjoys hiking and spending time with family and friends.
Director of Fulfillment for all three practice
 Stephanie was born and raised in the CA East Bay. She has held many positions within the dental practice over her 15+ years of working in the dental field but has a passion for mentoring others to reach their goals. She says serving her teammates and patients is the best way she can positively influence the world of dentistry. 
In her free time, Stephanie likes to spend quality time with her young son and husband. Exploring beautiful Nevada has become a favorite family activity for them all.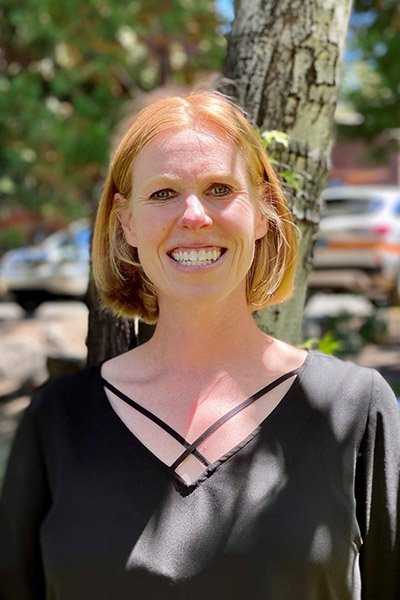 Tara was born and raised in Longview, WA. Before joining the dental field, she spent 11 years working in professional baseball between the Oakland Athletics and Reno Aces. She has the pleasure to work with all three Sierra Smiles' offices and looks forward to growing and transforming lives through Complete Health Dentistry.
She and her husband, Alex, have two sons. She is an avid fan of sports and enjoys running, golfing, skiing, yard work, and travel.
Lead Complete Health Coach/Team Education and Development
Trista loves working with Sierra Smiles' patients and team on a daily basis. She has a BS in Elementary Education from Arizona State University and an MS in administration from the University of Phoenix. She was an elementary teacher for 21 years (teaching K-2), and loves utilizing her teaching skills in the dental field with adults and providing ongoing learning and coaching.
In her free time, Trista enjoys spending time with her family. She enjoys traveling, boating, hiking, camping, reading, and being out in nature.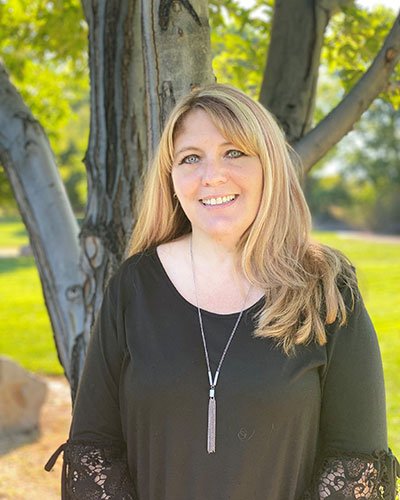 Michelle has been in dental for almost 20 years and works as the billing manager for the billing team that covers all 3 of the Sierra Smiles practices. She loves how all of the Sierra Smiles team members go above and beyond to make sure that everyone from the patients to other team members have the best experience.
When not at the office, she enjoys spending time with her husband, Ken, and spending time with their blended family of 3 children and two grandchildren